Cafe hopping: The Cat Cafe
Seeking to enjoy some nice food in the company of cute furry felines? (No, I don't mean eating in hawker centres with stray cats winding around your legs begging for scraps of leftover food.)
Thankfully for cat lovers in Singapore, we have 3 cat cafes in town! Neko no niwa in Clarke Quay, The Cat Cafe in Bugis and Cuddles Cat Cafe at *SCAPE.
Who needs retail therapy when you can get cat therapy? City dwellers who dislike the hassle of having to care for an own cat could now sooth their frazzled nerves and engage in some fur-ruffling and cat-petting.
This time round, Jana and I headed over to The Cat Cafe first, owing to its strategic location right at Bugis Street (within a 5 minute walk from Bugis MRT station) and its relatively less pricey admission fee of $15 per entry (inclusive of a soft drink of your choice: Coke, Sprite or Iced Lemon Tea.)
The array of food available was amazingly great. It was a pity we had lunch just before we went.
When we entered the cafe, we were introduced to the ground rules. These are pretty standard, like no manhandling of cats, no feeding them random foodstuffs, no flash photography and no mishandling of cats (i.e. annoying them when they eat/sleep or pulling their tails). This cafe has 14 cats which came from animal shelters.
We were greeted by a friendly group of cats just lazing around waiting to be entertained and petted by us humans.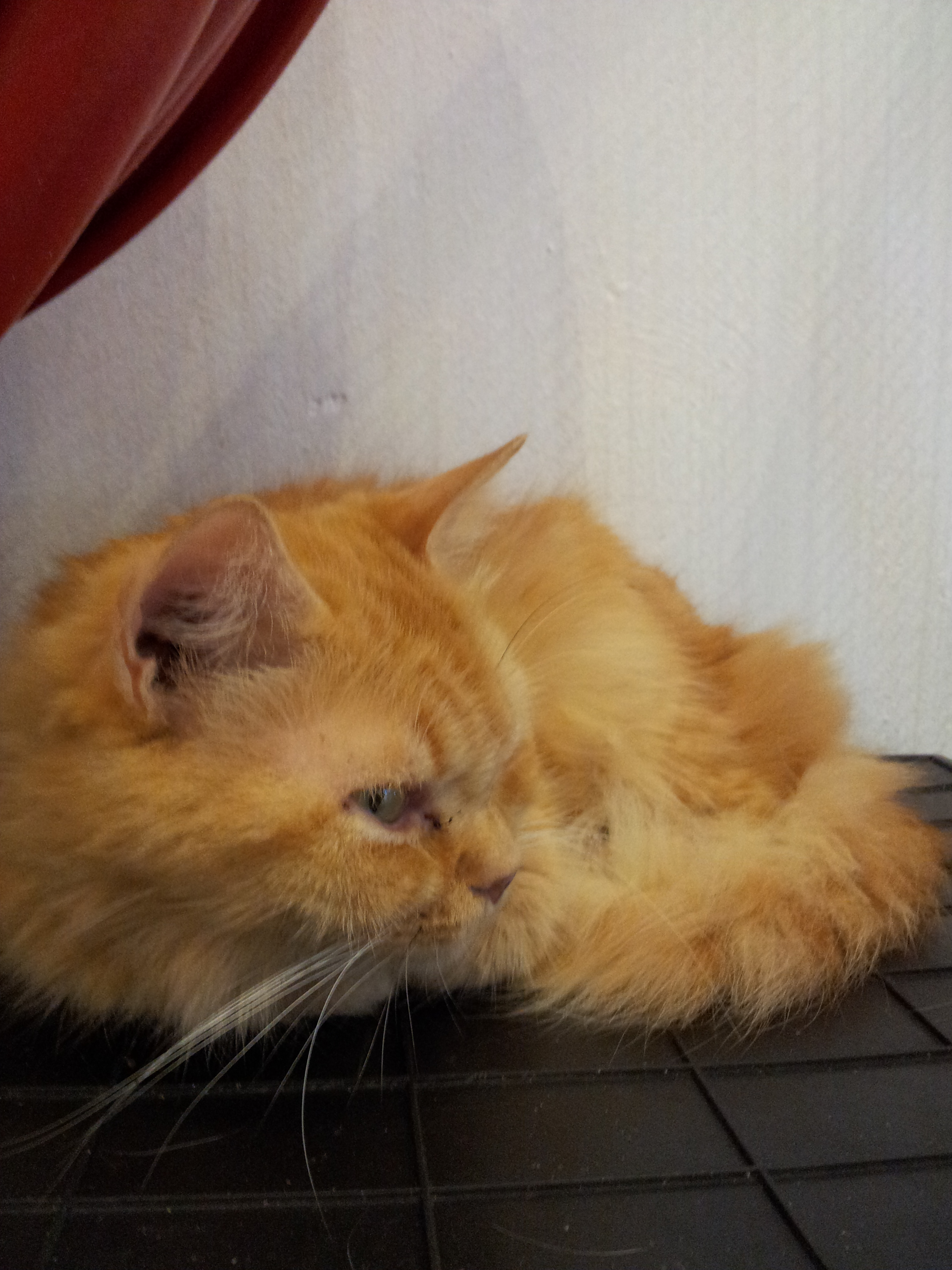 So here's the adorably furry by lazy antisocial ginger cat which skulked in the corner with the fire hose the entire time we were there.
The cafe had sitting areas on the floor, which allowed customers to enjoy their food in the presence of random curious cats which happen to wander by…
There were more sitting areas by the window. Honestly speaking, the cafe was really bright and spacious. I didn't feel claustrophobic at all. The cats are free to roam about, jump on shelves, stalk around on the overhead ledges and join us at our tables.
Most cats were napping and hiding in their little nap cubby holes during the afternoon.
At around 4pm, the cafe got a lot more crowded. The cats were jumping at tables, stealing chips, and digging into bags of customers. The Cat-handler had a hard time carrying the cats away and keeping them in the cafe (they tried sneaking out everytime someone opens the door.)
I AM WATCHING YOUR EVERY MOVE!
All hail the mighty cat!
Zzz. quit bothering me.
Contemplating the meaning of life...



Jana and I figured it was about time we left, so that concluded our visit to the cat cafe.




Our verdict: We enjoyed the company of these furry felines but they were quite inactive during the afternoon when we were there as they were mostly napping. Overall, it was still an interesting experience and rather value-for-money (just think of it as a petting zoo!) as compared to the cat cafe at Clarke Quay which charges at a per-hourly basis, so we definitely recommend this place!




241B Victoria Street Level 3
Singapore 188030
Tuesday – Sunday: 10am to 10pm.